Via Maggiani Ruga Alfio, 114
54036 Marina di Carrara (MS)
Tel. e Fax 0585 787921
E-mail:
info@bedinimpianti.it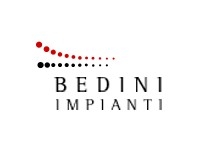 Bedini Impianti
The company Bedini Impianti was created in 1987 by Mr.. Paolo Bedini, developing the tradition of his father Alvano Anchegli, in the past owner of a similar sole-proprietor firm, and today represents one of the major companies operating in the field of thermal-hydraulics, in the context of the province of Massa- Carrara.

Over the years, the company has managed to establish itself in the very difficult market of hydraulic - air conditioning - fire protection and gas, earning approval and respect from its customers.

The company is a family business consisting of: Paolo Bedini who is also director of works; Massimo Bedini executive sector collaborator and coordinator, the admininstrative area (no. 2 employees, no. 3 skilled workers, no. 2 qualified workers and no. 2 apprentices).

The company operates in both the civil sector with the construction of plumbing and heating, air conditioning, irrigation and gas systems in the industrial sector with the realisation of fire protection, compressed air, gas, water and heating systems for large-scale users.

Our company constantly adapts and changes both to the demands of the market and to the regulations in force concerning the systems that are in continuous evolution, with particular attention to all forms of alternative energy (solar panels, fireplace, collection of meteoric water for irrigation) and developing integrated energy saving systems (floor heating systems, condensing boilers, inverter air conditioners, biomass heating).

The company also adheres to a consortium of MIA companies (Maintenance Technicians, Installers, Craftsmen), that is exclusively credited for the entire province of Massa Carrara to distribute natural gas on behalf of UNO GAS TOSCANA.This operation facilitates the true liberalisation of energy and the consequent possibility of being able to offer our customers not only construction of the installations but also the supply of natural gas at highly competitive prices.