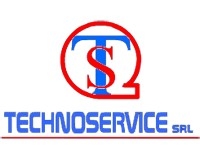 Techno Service
Techno Service Srl is a young company that embodies the spirit and entrepreneurship of the staff who compose it, who, after having accumulated many years of experience especially in the Oil & Gas industry, decided to form a company and make all their knowledge available to its customers.
For its operations, the company employs qualified personnel that have acquired many years of experience at Nuovo Pignone. In particular the scope of action of Techno Service ranges from the preparation of pipes to soldering and includes all the activities that concern the dismantling and servicing of gas turbines (type frem 5-6-7-9, pgt 25, Lm 6000, pgt 10) with their auxiliaries, from steam turbines, to centrifugal compressors, also including the preparation of circuits for load testing with Centrifugal Compressor turbines and electric motors, in the form of turnkey projects
Our staff also boast experience as supervisor for construction sites and installations of Nuovo Pignone abroad (Malaysia, Oman, Angola, Trinidad) as evidence of the quality of work and level of expertise acquired over the years.
In particular, the company has obtained important certification in the last three years: ISO 9001, 14001 and 18001, working for the Swiss entity SQS.
The latter is recognised and appreciated globally and has signed a mutual recognition agreement with ACCREDIA, the Italian certification agency. Furthermore, our company has obtained the certificate of qualification to the execution of public works, SOA no. 4647/09/00 dated 18/02/10, for the following categories OG 6 Class IV and OS 30 Class I.